0
Product assistant for enclosures and mounting rails
Weidmüller can deliver the best enclosure designs to fit the applications that you are designing. In order to make your design process more efficient, Weidmüller offers modular components for putting together your own customized enclosure variant.
We offer a variety of enclosures and terminal strips: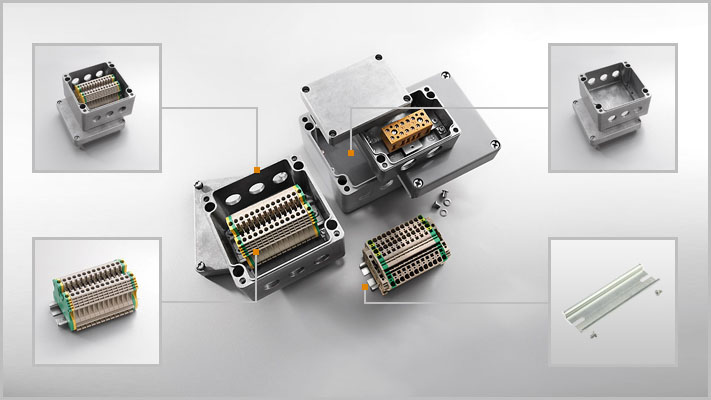 Enclosures in the Klippon® K-Series and Klippon® POK-Series
In a variety of sizes
With a variety of drilling templates
With terminals rail featuring screw connections or tension-clamp connections that fit to the enclosure variants
Also with Ex-protection
The Product Assistant helps you to easily and quickly specify, select and combine products in order to meet your individual needs.
Please be advised that distribution boxes with Ex-protection can only be delivered with terminal rails.